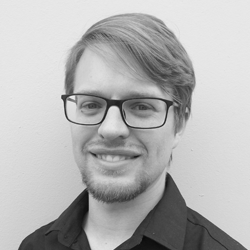 "Please help! There are trustees in my sectional title scheme who are not owners!"
This is something that we often hear from owners or residents in sectional title schemes, who are concerned that the board of trustees of their scheme include one or more people who do not own a section within the scheme. Sometimes these "non-owner trustees" are tenants that live within the scheme, the partner of an owner, or even someone with absolutely no affiliation with the scheme beyond serving on the board.
This brings us to the question, "Is owning a section within a scheme a requirement for the office of trustee?" The short answer is, no, it is not. Under prescribed management Rule 7(1) and (2), as long as a member of the body corporate (i.e. any section owner) nominates them, any person can serve on the board of trustees of a sectional title scheme.
We often hear, in response to that information, that this is fine — as long as the majority of those on the board of trustees are owners within the scheme. However, while that was a requirement under the Sectional Titles Act of 1986, it is not mentioned in the current legislation, so no such requirement stands now.
In applying the above principles, you could essentially have a full board of non-owner trustees running the day-to-day administration of a sectional title scheme, and this is all above board and completely legal.
The reality is that many sectional title schemes are tenanted, and owners might live in other cities or even countries, and it can, at times, make more sense to have a board of trustees who live in the scheme, rather than a group of people who haven't stepped foot on the property in years. In these circumstances, a board of trustees who are fully invested in the proper upkeep of the scheme and the living conditions of themselves and their neighbours makes sense. Furthermore, just because someone isn't financially invested in a property does not mean that they automatically do not care what happens to it or are uninterested in the best possible solutions to problems that arise on the property.
It can also help to have a non-owner trustee, if a resident in a scheme is, for instance, a chartered accountant, or perhaps a builder or plumber, who can give expert input into key decisions around finances or maintenance that could save the scheme both time and money. Some schemes might even employ a non-owner to serve as a trustee, if they feel that they require someone with those skills to supplement those serving on the board.
In light of the above, if you are a tenant who wants to serve on a board of trustees, speak to the owner of your unit and see if they would be happy to nominate you to serve in this capacity. If you feel that you would like to be better prepared for the role and better understand the sectional title legislation, consider purchasing a paperback or eBook copy of our Sectional Title Survival Manual.
---
Article reference: Paddocks Press: Volume 15, Issue 11.
Tim Gliddon is the sales and marketing executive at Paddocks, and has also been on the board of trustees of a sectional title scheme in Cape Town for 5 years.
This article is published under the Creative Commons Attribution license.