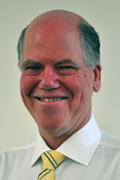 It is surprising how often hot-water geysers burst, usually causing water damage to the interior of sections, and often causing damage to one or more adjoining sections. There is a lot of work arising from geyser failures. A claim needs to be made on the body corporate's insurance policy, which can involve much correspondence and some bookkeeping, the damage has to be repaired and, of course, the geyser has to be replaced. Contractors have to obtain access etc. etc.
I recently had a very interesting Zoom meeting with Mike Addison and Michael Shaefer. Mike Addison runs Addsure, an insurance brokerage that specialises in providing insurance cover for community schemes. Micheal Schaefer runs ZDFin, a property finance company that specialises in community scheme financing and investment.
Both Mike and Michael are of the opinion that the low quality of the geysers typically installed in sectional title schemes is a major contributor to the unnecessarily high costs associated with regular geyser failures. They are working together to make it easier for sectional title schemes to finance and manage the installation of higher-quality geysers—ones that are designed to last for at least 20 years, rather than the usual lower-quality geysers that cost a little less but are likely to last for a far shorter time.
In their view, the installation of lower quality geysers costs sectional owners a lot of money, directly and indirectly, and these costs can be reduced or even avoided by the body corporate arranging for the installation of high-quality geysers. Furthermore, they can identify the right products and contractors to assist in the process.
If this is an issue that interests you, please be in direct contact with Mike Addison at mike@addsure.co.za, or with Michael Schaefer at info@zdfin.co.za.
---
Graham Paddock is a specialist community schemes attorney, notary and conveyancer. He has been advising clients and teaching students for over 40 years, and was an adjunct professor at UCT for 10 years.
Article reference: Paddocks Press: Volume 15, Issue 11.
This article is published under the Creative Commons Attribution license.